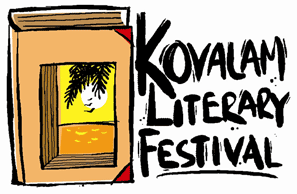 Back to homepage
News...
Pakistani flavour at third Kovalam Literary Festival
Three star Pakistani writers Mohammed Hanif , Ali Sethi and H.M. Naqvi, Chinese writer Lijia Zhang and Deborah Baker Ghosh whose book on Islam and Pakistan will be released by Penguin next year are the star attractions of the third Kovalam Literary Festival to be held at Taj Kovalam and the Kanakkakunnu Palace in Trivandrum from Oct 1-3.

There will also be a two hour debate on Kashmir and Pakistan on October 2 at the Kanakkakunnu in the city in which senior Pakistani journalist Najam Sethi will also participate. Deborah Baker, wife of writer Amitav Ghosh, will read from her new book The Convert: A parable of Islam and America which will be released next year in India by Penguin.

Beijing-based Lijia Zhang is the author of the best selling Socialism is Great (Harper Collins ) which has made her a world wide celebrity who has by now spoken at all major literary festivals and also done the writer-in-residence programme a the Switzerland's Chateau Lagviny

During the event the first Malayalam Emerging Writers Award will also be given to a young Kerala writer selected by Paul Zachariah. A clutch of noted Indian writers including Basharat Peer, Manu Joseph, graphic novelist Sarnath Banerjee, will also talk at the three-day festival.

The festival is sponsored by Taj Kovalam which will be offering special highly subsidized packages during the October 1 weekend, Kerala government's Department of Tourism, ICCR and publishers like Harper Collins. The complete list of events will be announced shortly.


Kerala Travel and Tour portal providing Tourism information about kerala. View More »